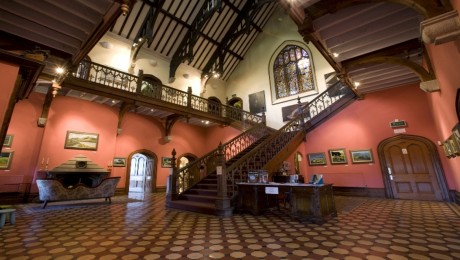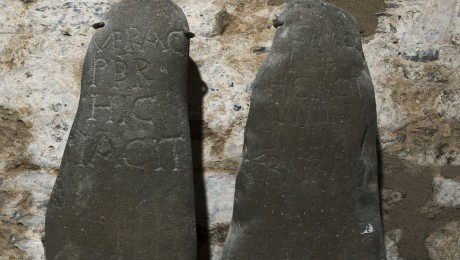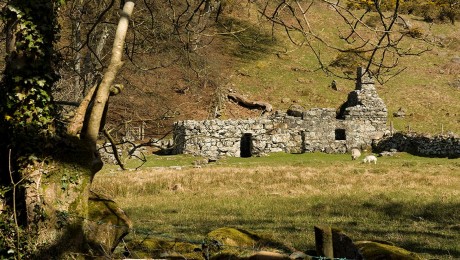 Get ready to encounter the breathtaking landscape of north Wales, encompassing majestic mountains, peaceful valleys and sublime seascapes. In medieval times, people set off on pilgrimage from Holywell to the island of Bardsey on the Llŷn Peninsula, visiting holy wells and shrines dedicated to Celtic saints at churches along the way.

Today, the North Wales Pilgrim's Way offers keen walkers a chance to follow in the footsteps of the medieval pilgrims and visit sacred sites along a 130-mile route. Look out for some of the locations on our map and listen to the Audio Trails listed below.

There are Myths and legends abound in the landscape too. The 11 tales from the Mabinogion, featuring magic, heroism and betrayal, are set in locations that can still be traced today.

You can discover the histories of inspirational people, such as the poet Hedd Wyn and Mary Jones (the girl who walked 25 miles to buy a Bible), by visiting sites and following trails that reveal their stories. Cultural treasures in the fields of art, literature and architecture can be explored at captivating locations such as Portmeirion and Cae'r Gors, the birthplace of author Kate Roberts in Rhosgadfan.

Whether you seek spiritual inspiration in a moment of quiet contemplation in a tranquil church, or panoramic beauty enjoyed from a mountaintop, you can find it here.
Itinerary Pilgrim's Way
application/pdf / 1.88 MB
North Wales Pilgrim's Way - Track 1 - Basingwerk Abbey
audio/mpeg / 4.98 MB
North Wales Pilgrim's Way - Track 2 - St Winefride's Well
audio/mpeg / 5.59 MB
North Wales Pilgrim's Way - Track 3 - St Asaph Cathedral
audio/mpeg / 3.72 MB
North Wales Pilgrim's Way - Track 4 - Llansannan
audio/mpeg / 4.41 MB
North Wales Pilgrim's Way - Track 5 - St Digain's, Llangernyw
audio/mpeg / 7.22 MB
North Wales Pilgrim's Way - Track 6 - St Beuno, Clynnog Fawr
audio/mpeg / 4.67 MB
North Wales Pilgrim's Way - Track 7 - St Hywyn, Aberdaron
audio/mpeg / 4.95 MB